MBA-IB Faculty Profile
Hua Xu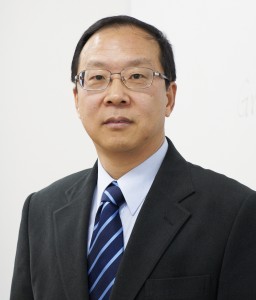 Professor
Applied Information Area

Teaching:
Business Mathematics
OPM I : Operations Management
OPM II : Decision Analysis
OPM III : Risk Analysis

Dr.Eng. Hiroshima University
M.Eng. Northeastern University (China)
B.Eng. Northeastern University (China)

Hua Xu received his B.Eng. and M.Eng. degrees in electrical engineering from Northeastern University, China, in 1982 and 1985, respectively, and his Dr.Eng. degree in information engineering from Hiroshima University, Japan, in 1993. He worked with Hiroshima University as a Research Associate and Associate Professor from 1993 to 1998. Since 1998, he has been with the Graduate School of Business Sciences, the University of Tsukuba, Tokyo, Japan, as an Associate Professor, and a Professor. His research interests include dynamic optimization, dynamic game and their applications in business competitive analyses. He is also interested in the study of risk analysis and risk management issues in business. He is a member of International Society of Dynamic Games, the Society of Instrument and Control Engineers and the Society of Project Management.