MBA-IB Faculty Profile
Tadashi Ono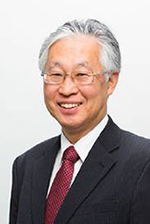 Professor
Business Strategy Area

Teaching:
Finance I (Corporate Finance)
Finance II (Valuation)
Finance III (Derivatives)
Introduction to Economics I, II

Ph.D., Graduate University for Advanced Studies
M.B.A., University of Tsukuba
B.Law, Kyoto University

Professor Tadashi Ono joined the Graduate School of Business Sciences at the University of Tsukuba in August 2008. Prior to his academic career, Professor Ono worked as a commercial banker, serving as General Manager, Global Corporate Investment Department and General Manager, Credit Department Americas Division at Sumitomo Mitsui Banking Corp. He has experience in both industry analysis and credit analysis having worked in New York for fifteen years.

Professor Ono's primary research interests are default prediction with market data and the liquidity crisis.