MBA-IB Faculty Profile
Takashi Hirai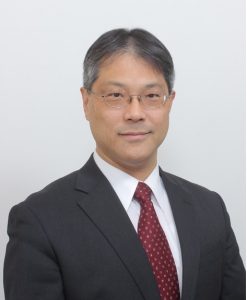 Professor
Business Strategy Area



Teaching:
Business Model Innovation
Technology Management
Entrepreneurship II: Demand Chain Management

Ph.D.: Waseda University
M.B.A.: Massachusetts Institute of Technology(MIT)
M.S. Tokyo University
B.S. Tokyo University


Takashi Hirai joined the Graduate School of Business Sciences at the University of Tsukuba in March 2017. Over the past several years, he has been teaching at Waseda Business School (WBS) and Keio Business School (KBS).

Prior to his academic career, Professor Hirai worked as a strategy consultant at Bain & Company and Roland Berger for twenty years. He supported numerous global and Japanese corporate clients for developing competitive strategy and innovation strategy. He also has abundant hands-on experience at global business. He worked as Director of Relationship Marketing at Dell Computer Japan, and as Corporate Planning Division Manager/Officer at Starbucks Coffee Japan.

His doctorate thesis title was "Research on Long-Term Growth Models for Large-Scale Corporations ~ Focusing on Sales Growth and Higher Profitability ~". His research interests are in the broad areas of competitive strategy, business model transformation, and innovation management. He has published several business books such as "Enhancing Strategic Management Capabilities" and "Enhancing Organizational Capabilities".