MBA-IB Faculty Profile
Benton Caroline F.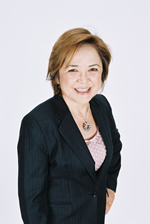 Professor
Business Strategy Area

Teaching:
Business Strategy
Global Leadership
Technology Management

PhD Tokyo Institute of Technology
MBA University of Tsukuba
BS University of California, Davis

Benton Caroline F. joined the Graduate School of Business Sciences at the University of Tsukuba in May 2008. Over the last six years, she has been teaching at Waseda University, the NTU-Waseda Double MBA Program and the University of Wales validated MBA Program in Japan.

Previous to her academic career, she worked as Marketing Director for a leading European casual clothing manufacturer, as Chief Consultant for RBC Inc., a consulting and research firm for foreign-affiliated companies in Japan, and as Director for TPC Inc, a software development and systems development firm.

Professor Benton's areas of research are business and innovation strategy, technology management and global knowledge management. Recently, publications and papers include Meso-Organizations and the Creation of Knowledge, Praeger Publishers (2004); "Organizational Learning Mechanisms for Corporate Revitalization" in Japanese Management: The Search for a New Balance between Continuity and Change, Palgrave Macmillan (2005); "Next Generation Information and Communication Technologies Deployment in Japan" in Competitiveness of New Industries: Institutional Framework and Learning in Information Technology in Japan, the U.S. and Germany, Routledge (2007);"An Institutional Analysis of Competition and Cooperation among NPOs in the United States" (2007); and "Knowledge Sharing and Creatio n in the Semiconductor Equipment Industry," ISSM 2008 Conference Proceedings (2008).